Mike is a small business owner in Hawaii. Rents are high and the cost of doing business is not cheap.
Mike says the secret is taking care of your customers. Listen to Mike and learn what it takes to run a small business in Hawaii. He also shares some tips to extend the life of your air conditioner.
Mike had done some air conditioning work for me a couple of years ago.
As a matter of fact, he rebuilt the entire air conditioning unit in my car.
The price was extremely reasonable. I was quite please and vowed to
return if I ever needed work done.
Mike is honest, ethical and his prices are fair.
He is a good business man, and I recommend him without reservation.
These are Secrets of Hawaii. Hidden secrets...
There are so many wonderful ethnic flavors, sights and sounds...
Incredible passion and beauty...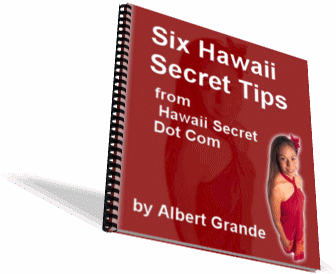 Get Valuable Hawaii Secrets:
Subscribe to Hawaii Secrets.
Click HERE

I want you to experience Hawaii safely and joyously,
Sincerely,
Albert Grande
HawaiiSecret.com
write to me :
albert (at) pizzatherapy.com
http://pizzatherapy.com, Pasta Therapy,